Home

About us

Contact us

Membership forms

News

Photos

History

Races hosted

About us
Collegians Harriers was formed on the 24 January 1933 and was originally known as Maritzburg Harriers Athletic Club. During 1950 the club became a sub-section of Collegians Club and hence the name changed to Collegians Harriers.
Situated at 381 Boshoff Street, Pietermaritzburg, Collegians Club offers a range of sporting facilities which members are entitled to use on payment of the sub-section fees. The club also boasts its own pub which provides a fun and relaxing atmosphere where members can unwind. In addition, the pub offers excellent meals at competitive prices.
Collegians Harriers hosts a weekly time trial, called Herman's Delight, every Tuesday afternoon at 5:30. Runners and walkers are welcome and have a choice of a 2.8, 4.4 or 7.3 kilometre course. The results are published in the Witness every week. Collegians Harriers are fortunate to have their very own clubhouse "Hermans Haunt" on the property of the mother club and members and their friends meet every Tuesday after the time trial to chat and enjoy a sun downer. Every second Tuesday of the month a braai nite is held.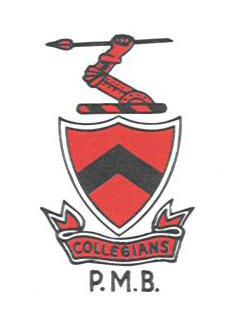 Web site and all contents © Copyright Collegians Harriers 2008, All rights reserved.
Free website templates